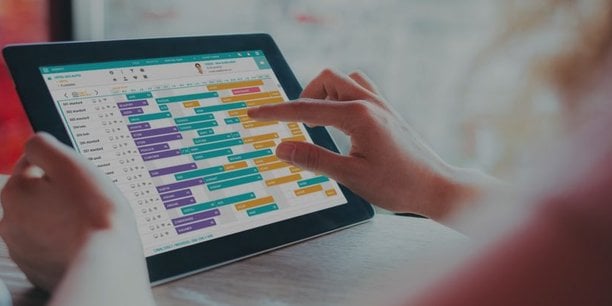 Éditeur de solutions logicielles à destination des professionnels, notamment dans les domaines du droit (notaires, avocats, juristes, huissiers de justice), de l'immobilier ou de l'entreprise (RH, experts-comptables), le groupe Septeo, installé à Lattes près de Montpellier, annonce le 12 septembre le rachat de l'intégralité des actifs du groupe Sequoiasoft, basé à Sophia-Antipolis (Alpes-Maritimes), comprenant Sequoiasoft France, Sequoiasoft Espagne, ainsi que la holding Neo Hospitality.
The operation is part of a group's strategy focused on an intensive acquisition policy. In 2022, Septeo entered new markets such as accounting experts and electronic invoicing with the acquisition of Ingeneo, as well as HR with Foederis. It also strengthened its expertise in real estate software markets with the acquisition of DP logiciels, and in the field of judicial officers with Softouest and Intelligent Software. Additionally, it expanded its presence internationally with the acquisition of Flexsoft and Dataconsult in Belgium. In 2023, the group has already acquired Listo Paie & Primobox (HR), Adwin (lawyers), Priams (judicial officers), and Consortium Immobilier.
In 2021, Septeo acquired another successful company based in Sophia Antipolis, Kinaxia, which has 150 employees and specializes in real estate expertise. With Sequoiasoft, the software operator makes its largest acquisition (transaction amount undisclosed) and enters the hospitality market.
Lire aussiSepteo rachète la proptech Kinaxia (et comment ça s'inscrit dans sa stratégie)
A thriving tourist sector
Sequoiasoft, founded in 2010 and led by Patrice Guyot, is considered a key player in this market. Its software solutions cover the entire customer journey, from online booking to check-out, for the management of accommodation, dining, and wellness services (hotels, restaurants, resorts, campgrounds, and wellness centers). The company reported a revenue of 35 million euros in 2022 and has over 7,000 clients using its solutions. It employs 400 staff members in France and Spain and already has a presence near Montpellier. In December 2020, Sequoiasoft invested 8 million euros to relocate its business unit specializing in campgrounds and tour operators from Aigues-Mortes (Gard) to Mauguio, near Montpellier. This operation involved approximately 110 individuals.
A collaboration – « as there is no question of a merger, » specifies Freddy Pintus – which coincides precisely with Sequoiasoft's desire to change its size. An almost obligatory evolution, driven by the market itself, explains Freddy Pintus, one of the two general managers of the SME: « We make a triple observation, that of a booming tourism sector, which has been growing very strongly for the past fifty years, even with the Covid episode, of a hotel market that is digitizing, and of a desire from our clients to accompany them in their transformation. »
Ce qui signifie avoir des partenaires solides pour être en capacité de tenir une stratégie sur le long terme. Car le logiciel, « ce n'est pas pour un ou deux ans, c'est un investissement pour dix, quinze ans », souligne Freddy Pintus.
« The hospitality market is thriving, especially in outdoor hotels, and our goal at Sequoiasoft is to become a European leader in this industry, » confirms Hugues Galambrun, founder and CEO of Septeo. « The Americans are very aggressive in this market, with platforms seeking to earn commissions on reservations. We plan to invest 35 million euros in R&D to compete with this competition. »
Lire aussiSequoiaSoft rachète la branche CHR de Cegid
Se renforcer sur la chaîne de valeur
Sequoiasoft has always been concerned about reaching a critical size, and it has achieved this through various external growths, including the acquisition of Cegid's CHR branch ten years ago, as well as more recently E-axess, a company specializing in predictive management, and Qualitelisk, an editor of digital solutions for customer relations. These two acquisitions are part of the data value chain and complement the recent acquisitions made in Spain. The objective is clear: to double in size.
Sequoiasoft has been attracting a lot of attention, particularly « over the past year »: « For example, we have received interest from American funds, » reveals Freddy Pintus. However, it is with Septeo, with whom the initial discussions began in the spring, that the union is formed. Because ultimately, the messages are the same.
« I cannot reword »
A complementarity that also means no job destruction.
Septeo Group, owned by its founders and the British fund Hg Capital (majority shareholder since November 2020), currently employs 2,800 employees (including the staff of Sequoiasoft). In 2023, its revenue is expected to reach 355 million euros (compared to 310 million euros in 2022). The group operates in France, Belgium, Switzerland, Tunisia, and North America. The addition of Sequoisasoft opens new opportunities for the group.
« I cannot reword »
L'IA, levier pour aller plus vite
Sequoiasoft is still implementing its strategy and has no plans to halt acquisitions.
« I cannot reword »
D'autant que la digitalisation représente aussi une part non négligeable du business modèle : « Nous gérons plus de 3 milliards d'euros par an d'activités liées au e-commerce, ce qui est plus que Mano Mano ou Laredoute.fr ».
External growth operations should also continue internationally, in Spain, Italy, the Netherlands, or Germany. However, not yet outside the borders of Europe: « we want to be successful in the domestic market before venturing further, » such as the United States, says Freddy Pintus.
Sequoiasoft annonce aussi son intention d'investir le champ de l'intelligence artificielle, qui peut permettre de développer des applications plus vite, générer de la documentation, décider d'un prix juste pour un hébergement à des dates définies, l'intelligence artificielle générative pouvant répondre à des avis sur internet.
« Everyone is buzzing about artificial intelligence today, but we have been working on it for a while at Septeo, » says Hugues Galambrun. « We have created a dedicated AI laboratory and have developed several AI-powered solutions, particularly for notaries in data collection and contract management, as well as for lawyers. In the hospitality industry, artificial intelligence could, for instance, manifest in the ability to make personalized recommendations to clients based on their previous bookings. »
Freddy Pintus states that he is currently « considering use cases ».
Lire aussiSoftware : le groupe Septeo confirme sa place de leader et vise l'Europe