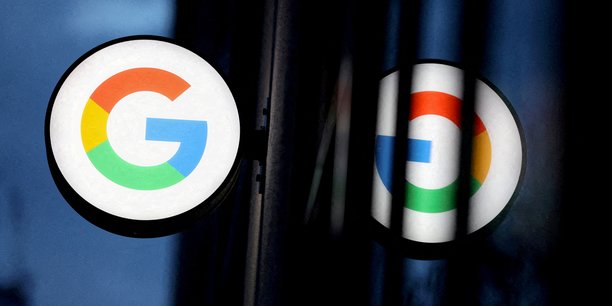 Is Google's search engine success due to its performance or to anti-competitive practices? This is the subject of a trial that begins on Tuesday in Washington, as part of the most significant legal proceedings ever launched against the internet giant.
According to the US government, Google has established its dominance in online search through illegal contracts with hardware and service companies, ensuring that its tool is pre-installed on the vast majority of smartphones and computers.
Lire aussiThe new Bing is a disappointment compared to the giant Google.
Google, géant aux 90% de parts de marché
The trial will primarily focus on the contracts between Google and device manufacturers (such as Apple and Samsung), mobile operators (like T-Mobile or AT&T), and other companies (like Mozilla). According to the US government, these practices have left little opportunity for its competitors to compete. Apart from Yahoo in its early days, Google has never had a competitor of its size. With over 90% market share in online search, its tool now seems unbeatable. Even when Microsoft introduced a groundbreaking artificial intelligence tool into its Bing search engine, it only scratched the surface of the giant.
For 10 weeks of hearings, around a hundred witnesses will take turns at the stand, and Google will try to convince a federal judge that the accusations made by the US Department of Justice are baseless. « Our success is well-deserved, » stated Kent Walker, Alphabet's legal director, Google's parent company, in an official statement. « People don't use Google because they have no choice but because they want to. It's easy to switch to a different default search engine; we're no longer in the era of modems and CD-ROMs, » he added.
The Californian group argues that the popularity of its search engine is attributed to the unbeatable quality of its service. « This is a backward case in a time of unprecedented innovation, » said Kent Walker, citing « breakthroughs in artificial intelligence, new applications, and new services that are all creating more competition and more options than ever before for the public. »
Un procès structurant pour la tech
This is the most significant antitrust trial against a major technology company since the one against Microsoft over twenty years ago regarding the dominance of the Windows operating system. Google was once « the darling of Silicon Valley as a tenacious startup offering an innovative way to search the emerging internet, » stated the ministry in its complaint. « That Google has long disappeared, » it asserts. Washington's lawsuits against Microsoft, initiated in 1998, concluded with a settlement in 2001 after an appellate court overturned a decision ordering the company's breakup.
« I cannot reword »
In Europe, it has already been fined a total of over 8.2 billion euros for various competition law violations, although some of these decisions are being appealed. In the United States, Alphabet is facing other monopoly accusations, particularly regarding online advertising, which it dominates through its search engine.
Réponse dans plusieurs mois
The stakes are also high for the Joe Biden administration. The lawsuits were initiated in 2020 by the Donald Trump administration. However, the Democratic president has made it a priority to challenge tech giants, along with appointing expert Lina Khan as the head of the Federal Trade Commission (FTC).
Not having much effect so far. Regardless of the outcome of the trial, « it's not over until there has been an appeal, » emphasized John Lopatka. « So those who want to regulate tech should not despair if the government loses this round. But it would be a significant defeat, » he added.